I've acquired some new books to read recently, the first one being the box set edition of Nausicaa of the Valley of the Wind manga by Hayao Miyazaki: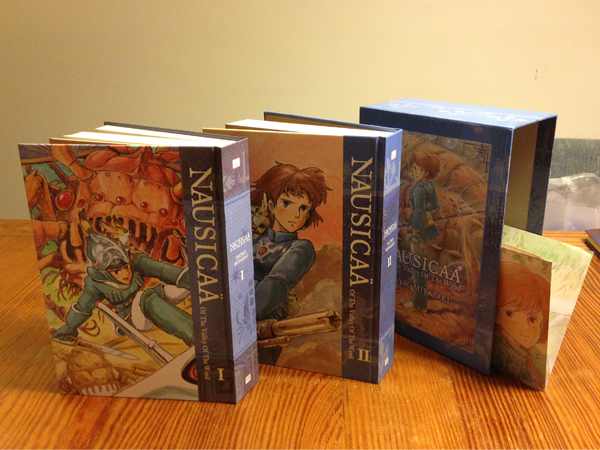 It's an oversized 2-book reprint by Viz Media of the entire seven volume run and is so hefty that it would probably do some serious damage to someone's car if it fell out of a second-story window. But it won't be falling anywhere because it's too busy looking pretty on top of my desk.
Second book I just got in the mail yesterday: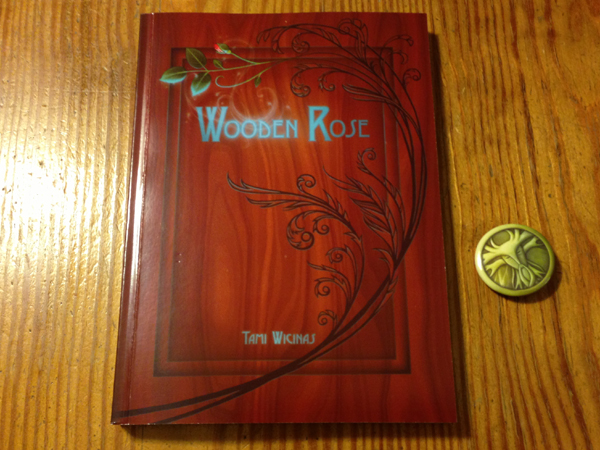 The printed version of the Wooden Rose webcomic by my friend and fellow RISD alum Tami Wicinas (plus a cool pin, woot!). Through the power of Kickstarter, her completed digital webcomic met the physical pages of a book and now rests in my hands, ready for perusal.
Now all I need to do is find some time away from everything in life so that I can curl up with these two stories and a cup o' tea!
EDIT 12/1/13:
I have to give kudos to the editors at Viz Media for all the work they put into the Nausicaa manga volumes, because they were extremely thorough! The only parts that seem to have been edited in the manga panels are the speech bubbles, all other sound effects have been left as they were drawn in the original panels and a section at the back of each book is devoted to cataloging all the translated effects. It's pretty extensive, running for several pages in each volume. All effects are spelled out in English according to the katakana, then translated into the equivalent spelling or meaning in English: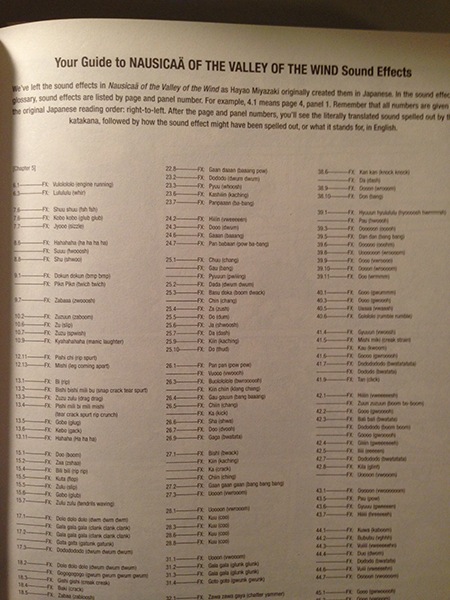 This is page 26 of the second volume: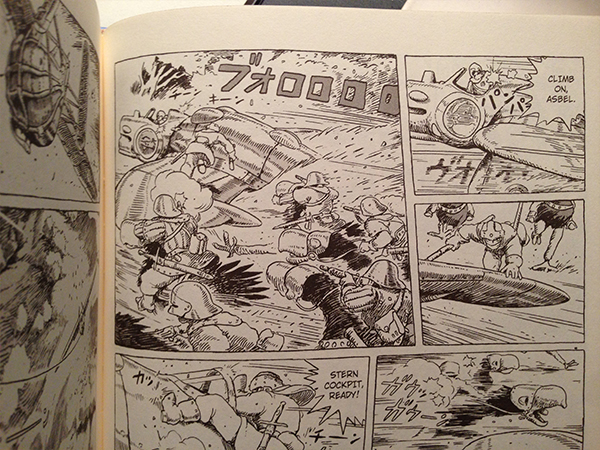 And this how the translated sound effects for the page look (26 is the page number, the number after the period is the panel number):