I had a show opening at the Olive Tap in Providence on January 10th, and I'm finally getting pictures posted now! A tiny show, but it was super fun. The interior walls are painted a rich Pompeii red, which makes for an awesome art-popping background. Check out the ninja kitties being all ninja on the wall:
The Unicorn and Narwhal chilling with the sea dragons, while Rainy Robot is sad next to a nifty candle:
A quartet of polaroids: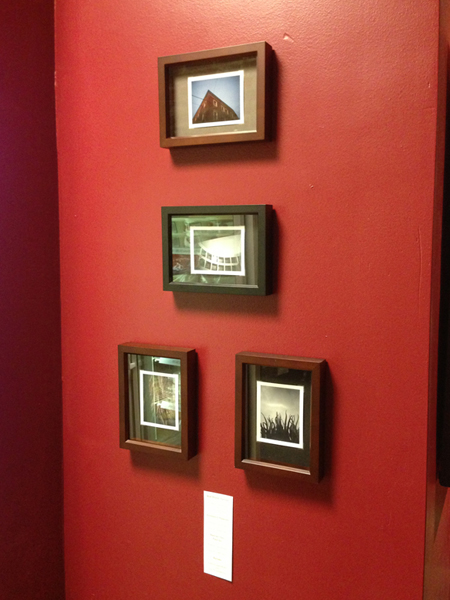 Some more photos and my studio painting, with Rex the Dinosaur watching over my business cards: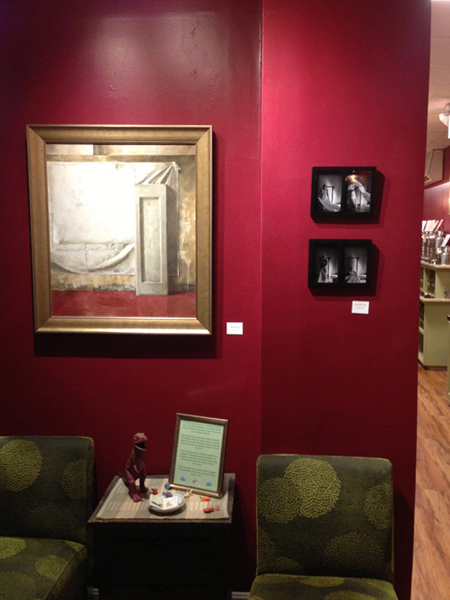 Little Italian Dog with more polaroids: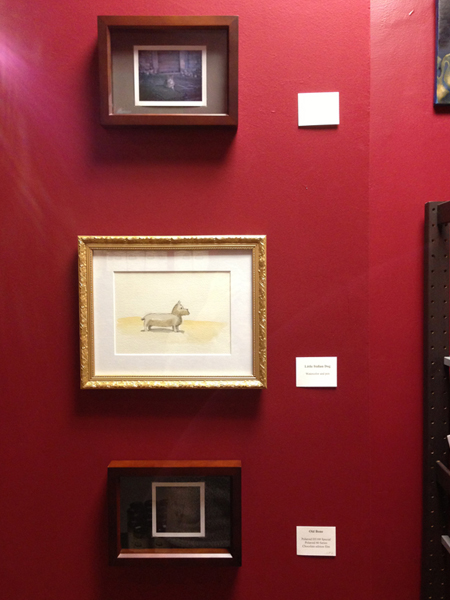 The birds are checking out the fancy salts (and maybe secretly tasting them):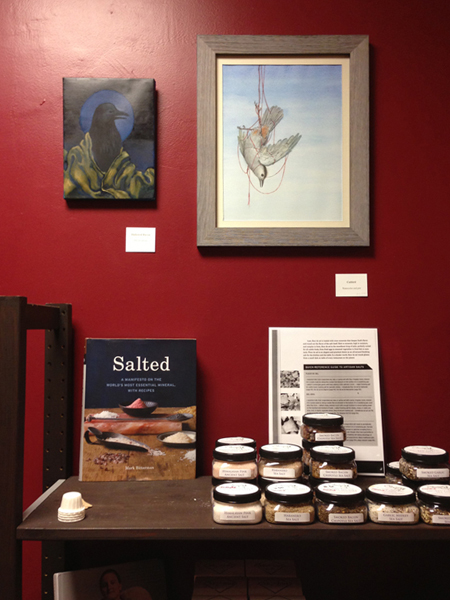 The Bottles series displayed on a side table:
There's more art hiding around in other places as well. A treasure hunt! It was a great opening with nifty art and tasty things. Many thanks to Greg, Mary Jane, and everyone else who helped me organize and hang the show. Extra thanks to Greg and the Olive Tap staff for hosting my art and providing food for the opening. The show will be up for at least a couple months, so check it out if you have the chance!
The Olive Tap in Providence is located at 485 Angell Street, Providence, RI 02906.